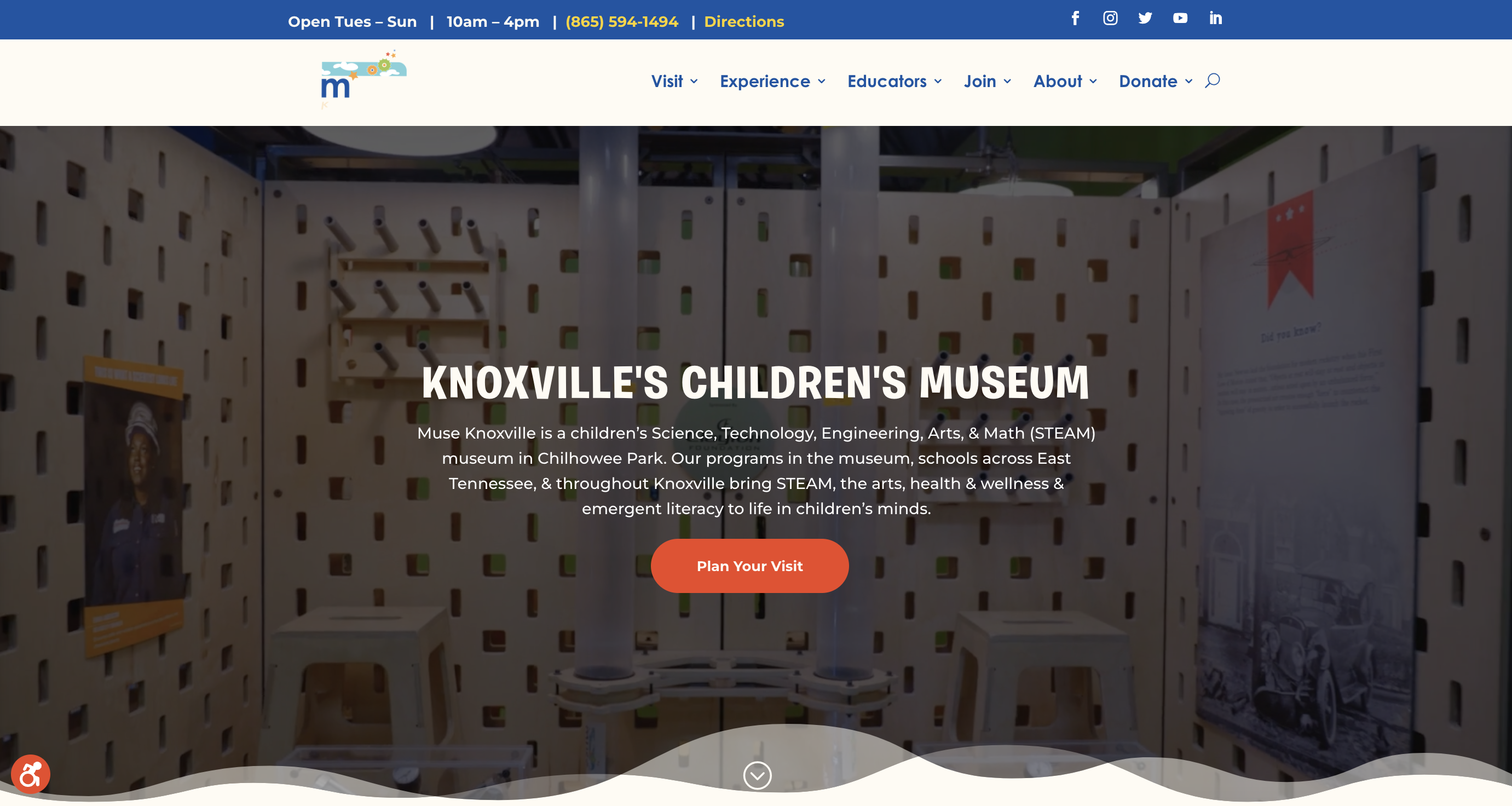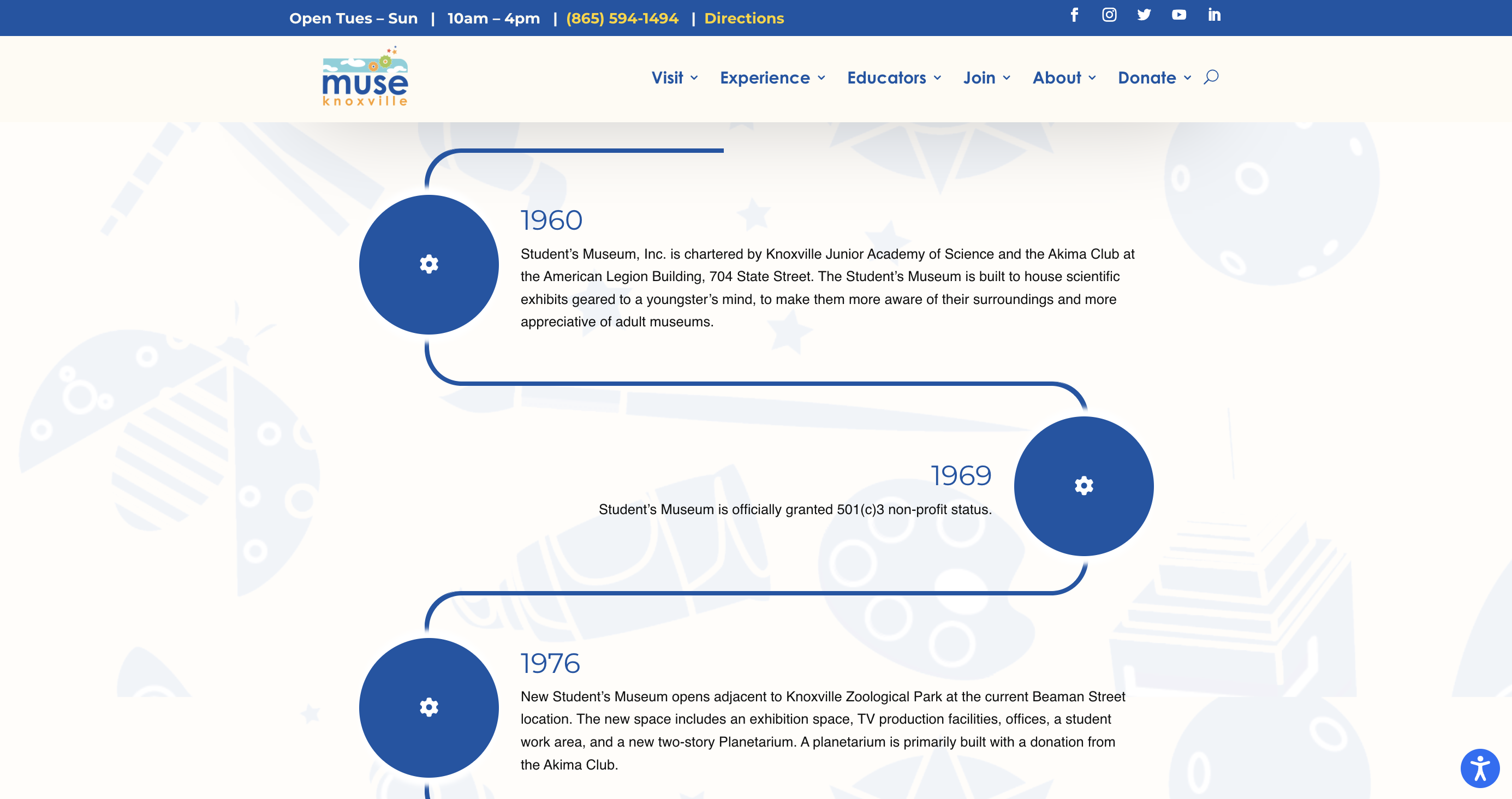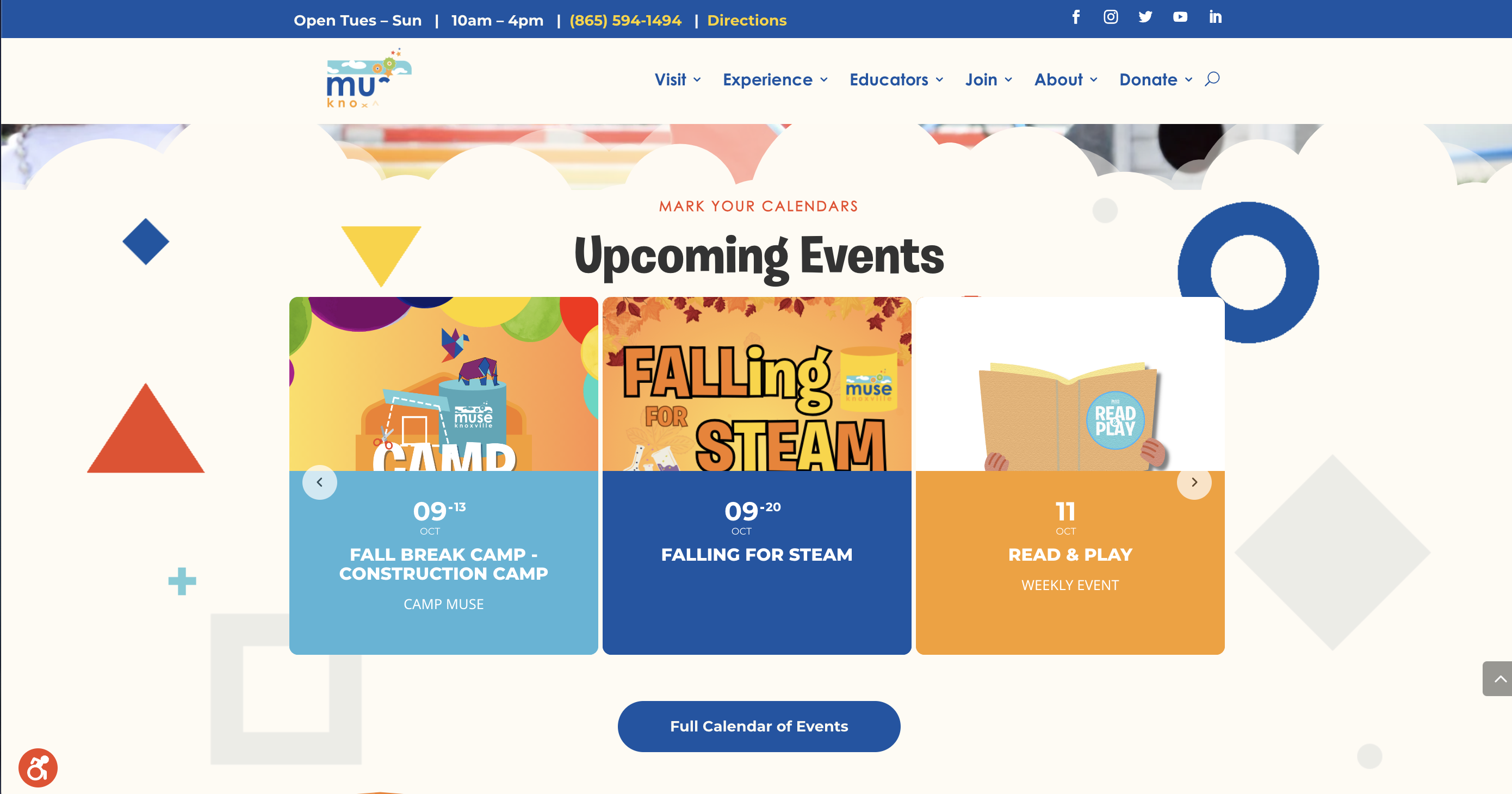 A Synopsis…
This website build includes a video hero section showcasing the museum and its exhibits, a variety of forms for Field Trips, Outreach Programs, Booking a Party / Event, or requesting to book the Mobile Planetarium or STEM events, new branding that allows a visual experience with branded Lottie GIFs, interactive FAQs, and an interactive Planetarium Schedule. Not to mention a user friendly accessibility widget that allows users to toggle their website experience based on their needs.
Hold Your Space on the Web…
Sometimes the best things for your small business, is hiring another small business for help. This allows us to brainstorm and collaborate on what's best for your business, so you can scale your growth organically.